There are nine papers in the UPSC Mains Exam, one of which is an essay. The Essay Paper of the IAS Mains Exam is divided into two portions A and B, each comprising four 125 marks topics for a total of 250 marks. Candidates must select a subject from each category and write 1,000–2,000 words in three hours about it. The Essay paper is regarded as critical in determining the final result of a candidate's selection and ranking.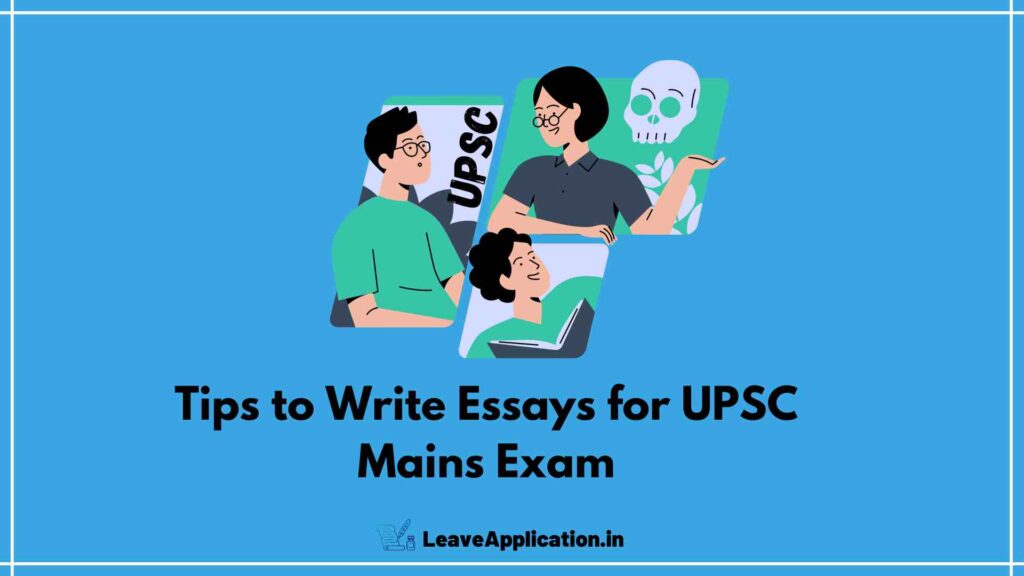 Writing an essay is not new to a UPSC aspirant as writing essays has been a part of school education. Whether it's an essay on Diwali, global warming, the Importance of cleanliness or any other high school topic, we all have become accustomed to the conventional way of writing an essay that includes an introduction, body content and conclusion. Though this is fundamental to the concept of an essay, however, when it comes in terms of UPSC Paper it is quite tricky.
On that note, let's go through a few tips on how to structure an Essay Paper in the UPSC Mains.
Choosing the Topic Carefully
Read through each topic more than once before selecting one, then choose wisely from the available possibilities so that you have sufficient information to write on the subject. When you pick a topic and start writing, you can find it difficult and have a tendency to change the topic in the middle. This is foolish since you will have wasted a lot of time. The topic should be read twice and thought about for 30 minutes.
Think about the topic for 30 minute
When you've decided on a topic, don't start writing right away; instead, think about it for 30 minutes. Because if you start writing without thinking about the issue, you may lose out on many crucial elements, and if you remember more significant topics in between or at the conclusion, it will be too late because there will not be enough space left on the answer sheet or time to write more.
As a result, it is recommended that you use the first 30 minutes to think about the topic and write down any stray thoughts that come to mind at the end of the sheet before beginning to write, as you only have three hours to complete the essay.
Structure Your Essay
After you have remembered, collected, and noted the points, the next step is to structure it as follows:
Introduction
Background
Main concept/theory
Correlate with the current event
Advantages and disadvantages
Suggested reformative measures
Conclusion
Don't be Provocative in Your Writing
It is advised not to get personal and criticize a person or government in your writing when writing an essay on a subject that might be considered provocative. Avoiding some topics is advisable because they would be provocative.
It is advised that you make a few suggestions for improvement if you are writing about the drawbacks in order to turn them into benefits. For instance, while writing a Global Warming Essay, its causes and effects should be followed by solutions and reformative steps taken by India and global democracies to lower emissions.
Remember the quotes Correctly
Always keep in mind the quotes as well as the original author's name. It is better to leave a quote blank if you are unsure of it than to write it wrong.
Don't Deviate from the Topic
For effective essay writing, one should be clear about the purpose of the essay and remember the "Five Wives and One Husband" concept, which is taught in school on the first day of Essay Writing: Who?, Why?, What?, When?, Where?, and How?
Last but not least, the UPSC Exam's Essay paper is all about understanding and evaluating a candidate's personality through which his or her views, ideas, suggestions, values, attitude, aptitude, coordination, and communication (written) abilities are analyzed, as well as other qualities that the UPSC looks for in a candidate.
---