If there is one thing common for all types of academic writing, irrespectively of what discipline you study and what kind of papers you write, it is the need to use legitimate sources of information to back up your statements. In an academic paper, you cannot just say something – you have to provide evidence to support it.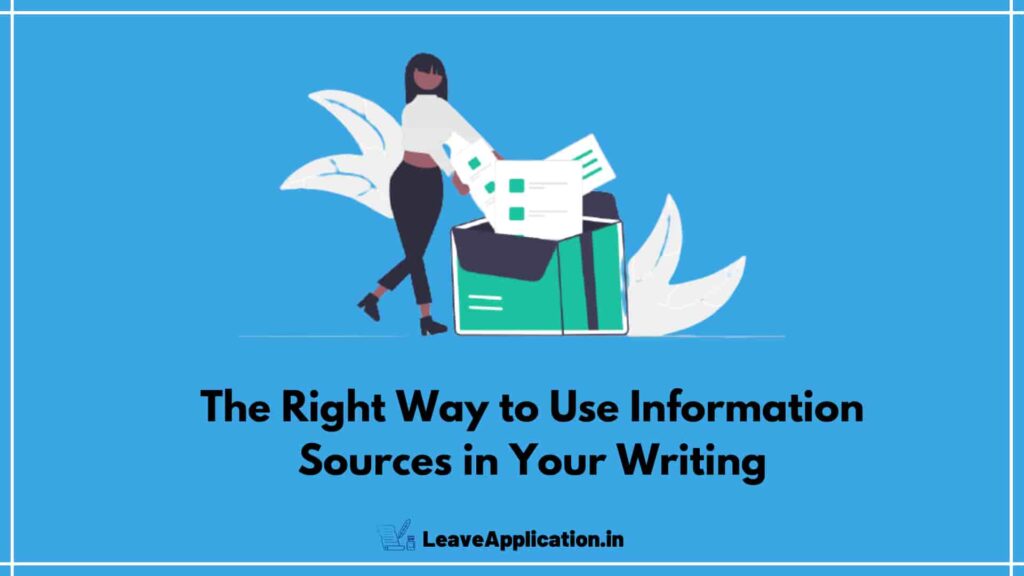 No writing exists in isolation – if your essay investigates a particular topic, you have to refer to other writers who covered it previously, mention their opinions, show what your research is based on, and so on. However, students often have a very fuzzy idea of how to do it, what makes a good source and how to distinguish it from a poor one. In this article, we will cover some of the ways you can use sources of information for the best results.
Check the Author's H-Index
H-index is a metric that offers you an easy way to determine both the reputation and the productivity of a particular author. In short, it defines the number of papers the author published that each has been cited at least the same number of times. For example, if an author's h-index is 11, it means that he/she published 11 articles that each has been cited at least 11 times in peer-reviewed scientific magazines. There are plenty of websites where you can check the h-index of the authors you are interested in, which means that you will not have to calculate it yourself.
Always Acknowledge Sources
About the worst thing you can do when writing academic essays is use information from a source without referencing it. Even if you do it accidentally when somebody notices it, you are going to be accused of plagiarism, and it is a very serious thing in academia. Therefore, when you edit and proofread your writing, always make sure to check if you properly referenced every external source of information you used.
Evaluate the Sources before Using Them
Not all sources are created equal. Some may contain incorrect or inaccurate information, others are outdated, still, others are intentionally created to promote a specific point of view. In other words, if a source directly suggests that you should buy something on sale, because it is cheap and can help you achieve your goals, it is probably not the most reliable place to get your info. Before you mention a source in your writing, you should evaluate if it can be trusted. Check who its author is, whether he/she may have an agenda when it was published, and so on.
Use a Hierarchy of Sources
Irrespectively of what a source says and how its information is corroborated, you should remember that different sources get different amount of credibility simply because of their nature. For example, a peer-reviewed article published in a well-known scientific journal is by definition more credible than a text you downloaded off some website. Internet sites have virtually no quality control; while they can publish articles written by professional authors that undergo extensive editing to guarantee their reliability, there can be no guarantee that this is actually the case. Of course, you can use information you found somewhere online; just do not try to build your entire paper around it, and make sure you have a skilled editor go over your assignment before you hand it in. You can easily hire an online paper editor or corrector to do your proofreading through one of many specialized services on the Net.
Use a Variety of Sources
"I found plenty of books and peer-reviewed articles to build my English paper around. Shouldn't they be enough for me?" This is a common question students ask when they work on their academic papers. While having a number of peer-reviewed articles to work with is certainly a plus, it may be a good idea to look for some different types of sources. Adding a few reliable online sources and official documents certainly cannot hurt.
Discuss Your Sources
It is not enough to just mention a source and quote it in your writing. If you hire an editor or proofreader through a specialized service, he/she will certainly point it out to you. Do not forget to talk about the source itself a little bit: why you believe it to be important and relevant enough to be mentioned in your paper, how it supports your argument, whether you can offer any correction to the things it says.
As you can see, there is a lot more to using information sources in your writing than introducing as many of them as you can. You should be very selective about which of them you use, and picking the right sources is almost as important as finding them in the first place. We hope that our tips will come in handy the next time you write a paper. 
---