When you need to apply to college, university, or another educational institution, you usually have a clear plan: to choose a major interesting for you, write a good personal statement to be accepted and start obtaining knowledge. Freshmen students can brag about a strong desire to delve into the new world, but all their fire can disappear too fast. The first semester seems interesting: you get acquainted with new people, do assignments, participate in conferences, and pass your first exams.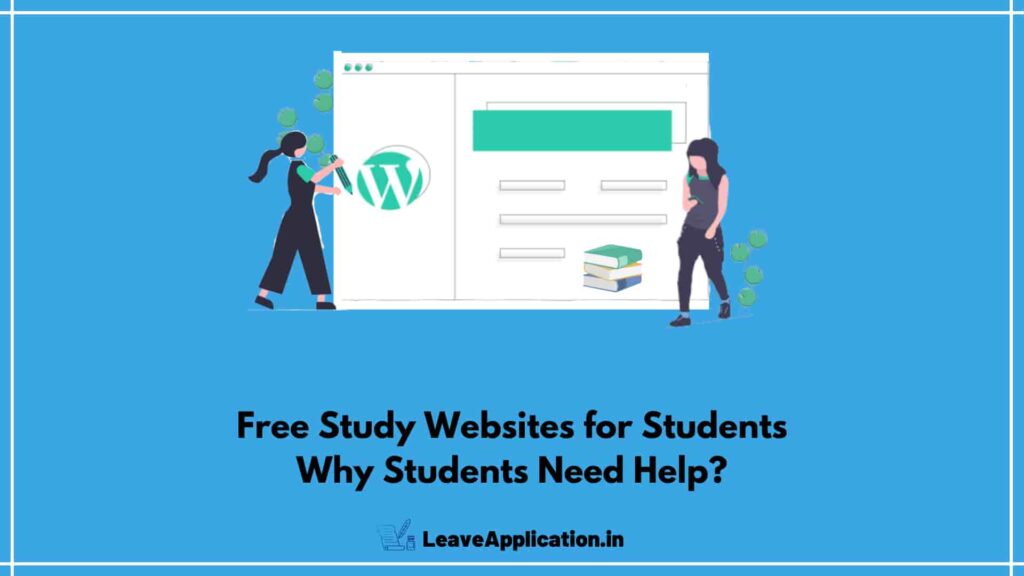 But then, it becomes harder and harder to keep up with the study schedule and retain optimism. So, students finally face burnout and think about dropping off. Of course, expulsion from an institution is a critical step, so we don't recommend you to jump off the deep end. There are many useful study websites students can use when facing difficulties with studying. Some of these websites for students are free, whereas others are freely accessible. But it's not the only aspect students must consider when choosing the way to get help.
The main message we want to convey to you is that getting help online is okay, no matter how you get it. We understand that many students juggle studying with work, so they just lack the free time to do all homework alone. Besides it, we shouldn't forget that some people need to study at their own pace and need to spend more time keeping up with the curriculum and doing assignments.
The Categories of Useful Study Websites
We've already mentioned that there are many different study websites. If you try to count all existing resources, it'll take you weeks or even months. However, it's possible to divide them all into certain categories:
Online courses platforms where students can apply for courses and boost their knowledge. 

Educational Q&A sites. Students use these websites to contact experts, ask their questions and get answers. 

General knowledge websites. These are huge online libraries and storages of information on different subjects.

Online assistance websites. These platforms let students order the most complicated assignments and get them done by professional writers. 
But in most cases, students use Google Search to find relevant sources of information. 
Is It Legit To Use Websites for Students?
Many young people are afraid of using helpful study websites because someone said it's wrong to do it. All we want to say to you is to stop listening to what such people are saying, even if these people are your school or college teachers. These people have authority, and students usually listen to them, but not in this situation. People studying in college are mature enough to manage their lives and decide what they'll do. If you feel that the workload is too heavy and you need help a helper — find them.
There's no law or any unspoken rule prohibiting students from using any kind of help with homework, no matter what it is: finding answers for tests on the Internet or hiring an expert writer from an academic writing website. You have every right to do what you want. If you feel it's the right time to put the assignments off and get help with them, get it. 
Get The High-Quality Programming Help Online
The need for assistance often depends on the subject the student majors in. For example, people studying humanities will ask for help less frequently than those who study programming or any other technical discipline. Although, it all is relative. If you see yourself in this description and want to get programming assistance — AssignCode.com is the best service to achieve your purpose. Just text, "I need someone to do my hw for me," and customer support managers will quickly process your request. 
AssignCode.com is the best among all good study websites available on the Internet. It was launched in 2016 as a small website and has become one of the most popular programming assignment help providers. Here are some strengths of our service all our prospective clients must know:
Instant delivery. If you have an assignment that should be done immediately, we advise you to get it here. Experts know how to tackle any kind of homework: programming isn't the only discipline we tackle. Our clients can get help with mathematics, chemistry, biology, physics, and engineering.

A huge number of assignments were done. We've managed to complete more than 100,000 tasks. It may seem impossible, but it's true. All these years, we have been working hard to become who we are.

Proficient experts. If you use our service, you pay money to true professionals. We hire only experienced writers who can submit their certificate/diploma and prove their knowledge in the tests we offer. Our staff isn't as huge as you might think, but it makes us sure that all people working with us deserve it.

Affordable prices. Programming help online is no longer an expensive thing. Our service proves that high-quality help can be cheap. Here you decide how much your assignment will cost. 
If you want to know more about our service, you may check reviews in a special section on our website. However, we're sure that the best way to find out the truth about any service is to test it yourself. If you're studying in college, you certainly have a complicated assignment to be done. You can place an order in a few ways: the first and the easiest one is to contact customer support and ask them to process your request. The second and the most popular is filling out the order form. 
Find the relevant field, enter your email and necessary discipline, and press "Find an expert." Then you'll need to fill out a few more fields, such as requirements, additional information, and extra services. Set the price you need and wait till experts place bids. No matter whom you'll choose, you'll get homework help on time, and its quality will certainly be outstanding. The first experience won't be the last one if you cooperate with a reliable helper. 
Read Also:-
---