The idea and definition of the banking concept of education was first offered by Paolo Friere in 1968. According to Friere, professors, teachers use students to deposit knowledge in their heads, showing them the static world to which they should fit in nicely. Students, on the other hand, should recall this information on demand and get assessed based on how well they recall it and how disciplined they are.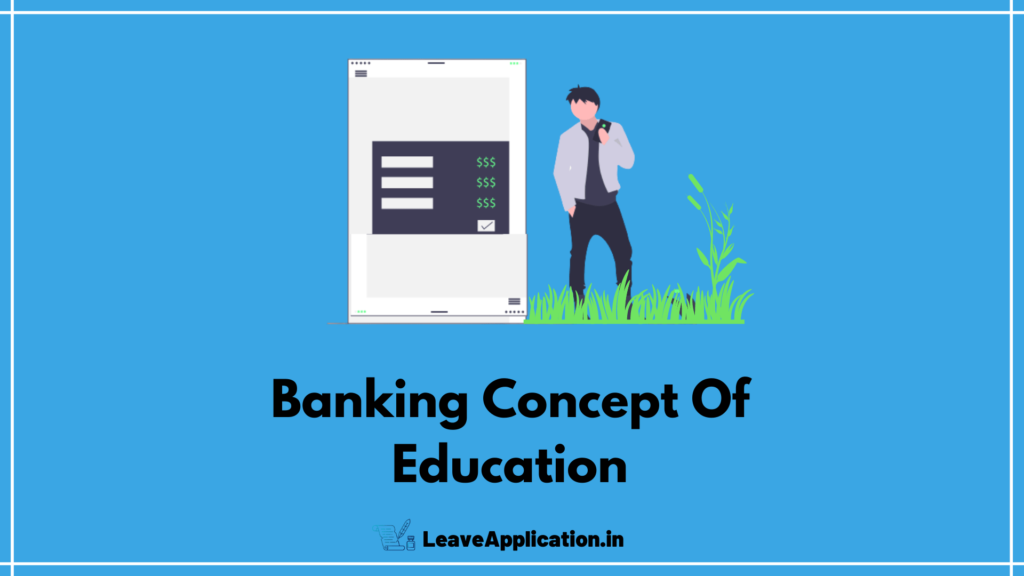 This type of educational process Friere called "totalitarian," as students' previous experience is not considered relevant and the educational process goes only one way. In this article, we will try to objectively discuss the banking concept of education.
Why is the banking concept of education so widespread?
There are discussions on when and where the banking concept of education developed and gained its strength. Nowadays, as Western universities are considered the best and the most useful in terms of the future career, Eastern schools use the banking concept of education as well. Previously, eastern education was much more based on a dialogue between the teacher and the students. Teachers in Ancient Greece also relied on philosophical approach and discussion, provoking students to think, come up with arguments, develop reasoning, etc. So, it is safe to say that the banking concept of education was not a fundamental part of the teaching process neither in the East nor in the West. How did it become so popular? We would say that socioeconomic reasons are prevailing here. In the beginning of school education in general, it was available to a few, to the most important and rich members of the society. Only sons (not daughters) of wealthy families received what is now called classic education. Others, could only hope to receive some professional training in crafts. When a teacher has 2-5 students to work with, he has plenty of time to discuss things, develop arguments, share ideas and make students active and almost equal participants of the educational process.
As time passed, school education became more affordable or provided by the state, it also became more accessible in both cities and rural areas. Classes became much bigger, but, as you can imagine, there were not enough talented teachers to send to those classes. Also, the growing number of classes, school system turning into a net that needs to be controlled, required standardization of the educational process and exams. Teachers had to be educated, it required a system, and one, common system is always more oppressive than creative. There is nothing evil about it, it is just impossible to control the process differently.
Another underlying condition for strengthening the banking concept of education is the development of social lifts. Previously, to raise high, you had to be born into the right family. Now, with proper education, almost anything is possible. School exams became filters on the way to better education and, consequently, better careers. To make the process transparent and equal, exams should be standardized across the board. Banking concept of education is the easiest way to prepare students for standardized tests based on learning and recalling information and solving similar problems.
What are the hazards of the banking concept of education?
Education in the modern form encourages students to develop not creative thinking or problem solving skills, but studying and recalling information. Our brains are capable of much more. Also, this concept of education fully ignores emotional intellect, and it is considered to be critical in dealing with real-life, not exam, tasks. What we learn and how we learn in school is very different on how we need to deal with real-life challenges and often work tasks. That is why diligent students often find that their skills don't work once they leave school and they need to adapt to new demands once again. Banking concept of education puts students in a submissive, disciplined position and gives teachers almost unlimited power. It also ignores personal strengths of students and doesn't encourage problem solving. This list can go on and on. However, we don't try to portray the banking concept of education as something absolutely evil. It developed based on social economical demands, and is responsible for the fast growing literacy level across the globe. It is impossible to teach millions the same way only thousands were taught previously.
However, if you have a choice, if you have access to extra activities or internships that can develop problem solving skills, creativity and teach you some real-world working trips, delegate your standard educational tasks and focus on what is important. You can hire professional writers with experience in the needed field, addressing a pro essay writing service, such as smartwritingservice.com, and rest assured your papers will be written on time. All assignments are written from scratch based on your requirements. One of the key ideas of the banking concept of education is making a student responsible for everything, and you can share this responsibility with experts, while filling your life with what you feel is important and necessary right now.
What are the alternatives to the banking concept of education?
Paolo Freire, and those who agree with him, state that the banking concept of education should be gradually changed with the problem solving concept. Our entire life we solve problems — those can be maths problems, interpersonal problems and many more. Freire offers to make the education process full of such tasks that need to be discussed and solved. Back in 1968 it was hardly possible, because technical means would not allow this concept to spread to millions of students. Now, with digitalization and new AI solutions, his ideas have much more chances to be implemented.
Is there a middle-ground solution?
Some people say that education should be revolutionized, but we believe that evolution is a much better way. Now, already, you can see that educational concepts change, students have more access to modern educational platforms, more teachers and professors want to see creativity in problem solving and learning-recalling concept losing its power. We will probably never return to professors and students just talking about philosophical matters.
---